We at Frontier Lifeline Hospital offera wide range of Interventional procedures in Cardiology. Our team of professional experts has adopted a multidisciplinary approach to treat various types of cardiovascular problems at the forefront in the field of cardiology since its inception.
The department of Interventional Cardiology here provides state-of-the-art facilities and advanced technologies to offer high-end treatment solutions for complex coronary angioplasties including rotablation for intermediate lesions, and other endovascular procedures like aortoiliac angioplasty, aortic aneurysm repair, carotid stenting, coronary artery stenting or bypass surgery, cardiac catheterization, aortic dissection management, valve replacement, and birth defects, etc.
Our state-of-the-art cath labs are well-equipped with advanced equipments and are supported by dedicated Interventional Cardiologists in Chennai who provide round-the-clock services in comprehensive cardiac care. The invasive cardiology unit here has achieved record-time protocols in acute heart attack angioplasty (primary angioplasty).
What is Interventional Cardiology?
Interventional Cardiology is a subspecialty of medicine that focuses on procedures performed using catheters and other mechanical tools to treat any kind of structural abnormality of the heart. It also helps the Interventional Cardiologist to identify the conditions that are riskier than a particular patient might suspect.
 
Safe and effective strategies in Interventional Cardiology provide long-term results when treating cardiovascular diseases. Also, this branch of cardiology is relatively a new field of medicine, and its procedures deal with a variety of techniques.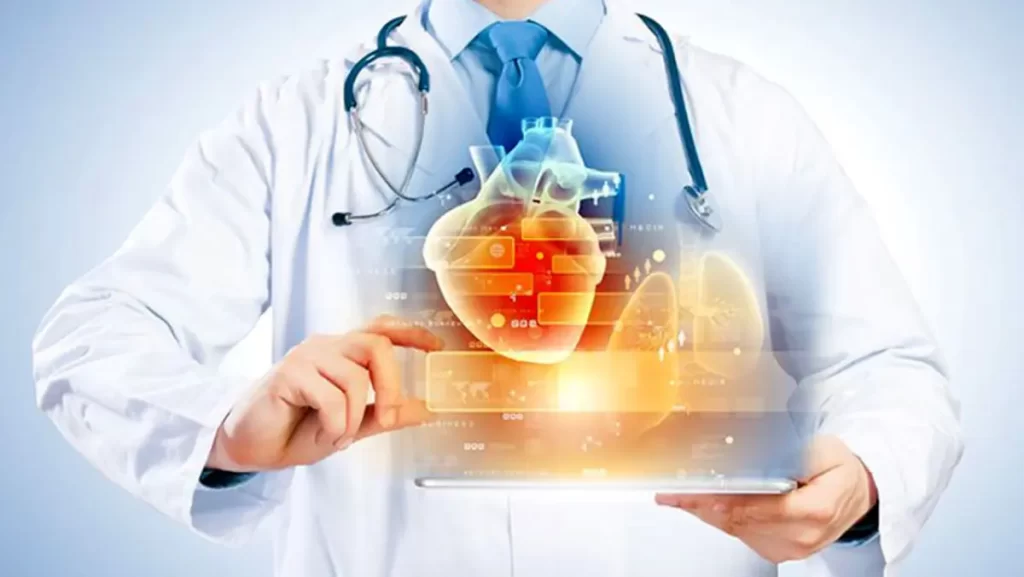 Conditions Treated under Interventional Cardiology
The team of Interventional Cardiologists at Frontier Lifeline Hospital offers numerous treatment options for heart and vascular conditions. Some of them which are treated in the department of Interventional Cardiology include:
Coronary artery disease (CAD)
Myocardial infarction
Cardiogenic shock
Spontaneous coronary artery dissection (SCAD)
Structural and non-valvular heart disease
Atrial septal defect
Resistant hypertension
Hypertrophic cardiomyopathy (HCM)
Patent foramen ovale (PFO)
Valvular heart disease
Aortic stenosis and regurgitation
Prosthetic valve dysfunction
Mitral valve stenosis and regurgitation
Diagnosis Services of Interventional Cardiology Unit
At Frontier lifeline hospital, we offer a detailed diagnostic assessment for all kinds of cardiovascular problems before selecting an interventional approach for cardiology. Our experts in the unit of Interventional Cardiology utilize high-tech equipment and imaging techniques for modern treatment.
Some of the diagnostic services involved in this type of cardiac procedure include:
Computed Tomography (CT) Imaging
Intravascular Ultrasound (IVUS)
Optical Coherence Tomography (OCT)
3D Transesophageal Echocardiography (TEE)
The IVUS and OCT are significant for evaluating the underlying cause of the heart problem when complex angioplasties are to be performed. The patient will be engaged with 3D TEE to assess their eligibility to undergo a structural heart procedure.
Interventional Cardiology Procedures at Frontier Lifeline Hospital
Angioplasty Percutaneous coronary intervention (PCI) refers to a family of minimally invasive procedures used to open clogged coronary arteries (those that deliver blood to the…
Acute Myocardial Infarction Interventions & Cardiogenic Shock Care at Frontier lifeline Hospital Acute myocardial infarction, also known as a heart attack, is a life-threatening condition…
The field of percutaneous valve replacement and repair has developed at a rapid pace, particularly in the last decade, and percutaneous treatment of valvular heart…
Benefits of Interventional Cardiology
While each procedure has its own risks and benefits, they all have the potential to improve the quality of life for patients with heart disease
The benefits of minimally invasive techniques of Interventional Cardiology include:
Less pain
Minimal scarring
Rapid recovery
Shorter hospital stays
Lower complication risks
Risks from Interventional Cardiology Procedures
Most Interventional Cardiology procedures are performed without much complications. However, there are always risks involved in these types of medical procedures.
Some of the major risk factors linked with Interventional Cardiology procedures are:
Damage or bleeding in the blood vessels
Restenosis (Scar tissue may grow within a stent)
Stent thrombosis (blood clots may form inside the stent)
Arrhythmia (irregular heartbeat)
Infection at the site of incision
Damage to surrounding structures of the heart
Renal failure
Stroke
Although these risks are rare, they can sometimes lead to serious complications. Your Interventional Cardiologist will discuss with you the risks associated with your specific procedure before you undergo treatment in the unit. To conclude, all the Interventional Cardiology treatment procedures at Frontier Lifeline Hospital have been more meticulous, andprecise, to achieve betteroveralloutcomes for heart patients. All you have to do is consult with the best Interventional Cardiologist in Chennai to understand the risks and benefits of the treatment cardiologist before undergoing them.
Read also Complex PCIs